Executives worldwide commonly understand that artificial intelligence (AI), drones, and robotics can make their firms more efficient. Still, some early adopters and investors fail to consider automation safety, which can cause unanticipated headaches after purchases.
Firms in multiple industries are looking to automate software and hardware. Still, they do not usually perform due diligence before signing contracts. AI and robots might be getting more intelligent, but they can also make manufacturing a lot safer.
Simultaneously, companies that ignore automation safety and overlook robotic standards in SMB implementations only put their employees' lives at risk. Therefore, educating employees and implementing robotic standards is essential for ensuring automation safety.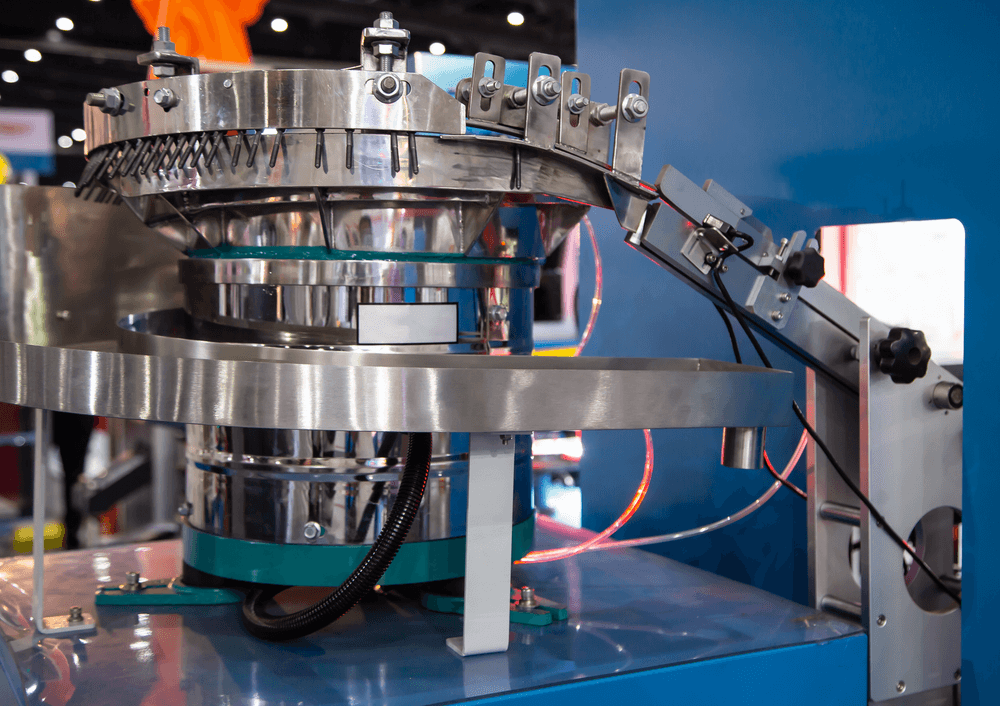 Introduction to Robotics
When we think of robotics, the picture that pops into our mind is either a robotic arm or a humanoid robot. However, you need to understand that robotics isn't limited. Instead, it has applications in practically every binding domain such as space, defense, automotive, aerospace, industrial, medical, etc.
Most of these applications are mission or safety-critical. Hence, we should focus on the security and safety of these robots, or else a malfunction can result in severe consequences to human workers or a massive capital loss.
Robots categorized based on their application types include industrial robots (like manufacturing, logistics) and service robots (robots that aid human beings in a household, education, defense, etc.).
Industrial robots are used for industrial automation that can mechanically control, rotate/move around several axes. They can be either fixed or mobile, for instance, serial manipulators, hand-guided robots, etc.
Collaborative cobots, also known as cobots, are the more refined versions of industrial robots. They interact and work together with humans using an end effector, which is a device that interacts with the surroundings.
Robotics happens to be one of the most developing fields in India. IndustryARC's forecast projects a CAGR of 13.3% for the Indian industrial robotics market from 2019 to 2024.
Judging from the worldwide scenario, then as per the Mordor intelligence report , in 2020, the robotics market was valued at $23.67 billion. This figure is expected to climb to $74 billion by 2026, with a CAGR of 20.4% throughout 2021-2026.
In addition, it will cause a considerable transformation to other sub-industries, such as defense, agriculture, etc., due to the adaptation and advancement of robotics in these areas.
Why Are Software Standards Necessary?
Indeed, it is evident the robotics industry is going through a drastic transformation. There's a need to learn from the past as robots have failed to behave many times as expected due to mechanical failure, software issues, power disruptions, and environmental factors.
Therefore, we should consider taking steps to prevent robot malfunction as it can result in serious problems, including human injury.
Often, the system can fail due to silly mistakes. For instance, in an observation , the software of a robot crashed just after it began, and the robot stopped when it was supposed to carry out a specific operation.
The root cause of this behavior was the mistake caused by not checking the range of the assigned memory in the object's constructor. Instead of "snprintf," the developer used "sprintf." This error remained undetected even during debugging.
Unfortunately, software issues like these aren't rare. Many surveys and studies conclude that software is more susceptible to failure than hardware. Thus, there are many security and safety-based issues addressing which a developer needs to create trustworthy software.
You can make the robotics software more dependable by following the robot standards .This aids developers in following the best practices and preventing bugs while writing robotics software.
Safety and Security Standards for Industrial Robots and Collaborative Robots
When considering the safety standards for robotics, you must understand there are different standards for different applications. For instance, here are some of the following safety standards:
The safety standard for industrial robots is ISO 10218:2011.
The safety standard for collaborative robots (cobots) is ISO/TS 15066:2016
The safety standard for personal care robots is ISO 13482:2014.
If we talk about robotic security standards, one of the most essential standards to be implemented and followed is IEC 62443. Cobots interact with workers and share the workspace with them. Thus, their safety is crucial as any malfunction in these robots can cause risk and/or severe harm to humans.
For instance, sometime earlier, a worker of Omnipure Filter Company in the United Kingdom entered the cycling area for a robotic arm by accident, and the arm sensor was tripped. The worker was pinned against a 400 F mold exiting the oven, and he suffered severe burns.
Hence, some guidelines must be followed while developing machines that work with human workers to avoid such cases. Thanks to the efforts and contributions of TC 299, an ISO committee that is very active and dedicated to developing top-quality standards for the robotics domain, including military applications and toys.
We will look more closely into ISO/TS 15066:2016, ISO 13482:2014, and ISO 10218:2011 standards.
ISO 10218:2011
ISO 10218-1:2011 consists of requirements for industrial robots and covers industrial robot system requirements along with regulating danger specifications. It specifies guidelines and conditions for the natural, safe design, information for use, and protective measures for industrial robots.
It talks about the most basic dangers associated with robots. It offers requirements to adequately reduce or eliminate the risks related to those dangers. Note that ISO 10218-1:2011 doesn't address the robot as an entire machine. As a result, noise emission is not deemed a significant danger to the robot alone, which is why noise is not included in the scope of ISO 10218-1:2011.
Moreover, these guidelines do not apply to non-industrial robots, even though the safety measures established in ISO 10218 can be used for these other robots. Here is what the ISO 10218:2011 focuses on:
Design requirement and protective measures
Risk assessment and hazard identification
Validation and verification of protective measures and safety requirements.
ISO/TS 15066:2016
ISO/TS 15066:2016 specifies the safety needs for cobots and the work setting and supplements the guidance and requirements on collaborative industrial robot operation as stated in ISO 10218-1 and ISO 10218-2.
It applies to industrial robot systems, as specified in the ISO 10218-1 and 10218-2. It doesn't apply to non-industrial robots, even though the safety guidelines presented can be used in other robotics areas.
ISO/TS 15066:2016 ensures that while robots operate in the same workplace as humans, any accidental injury or incident with robots shouldn't harm human workers by offering guidelines for adopting and designing such a collaborating work setting.
If robots fulfill all the requirements and follow the ISO/TS 15066, then there might not be a requirement for a separate workspace for robots and humans. Here is what the ISO/TS 15066 focuses on:
Definitions
Requirements for cobot system applications
Essential characteristics of safety control systems
Validation and verification
Collaborative industrial robot system design
Built-in safety-related systems and their practical use
Guidance on adopting the following collaborative techniques: hand guiding; safety-rated monitored stop; power and force limiting; speed and separation monitoring.
ISO 13482:2014
ISO 13482:2014 guidelines and requirements for the natural, safe design, information for use, and protective measures of personal care robots. In particular, it applies to the following 3 types of personal care robots:
Person carrier robot
Physical assistant robot
Mobile servant robot
These robots usually conduct tasks to enhance the quality of life of intended users regardless of capability or age. It defines the dangers associated with using these robots and offers requirements to reduce or eliminate the risks associated with these dangers to an acceptable level.
Moreover, ISO 13482:2014 includes human-robot physical contact applications, presents significant hazards, and specifies how to deal with them for each personal care robot type. It is limited to earthbound robots and covers robotic devices used in personal care applications, which are treated like personal care robots. Here is what ISO 13482:2014 doesn't apply to:
Robot toys
Robots traveling faster than 20 km/h.
Industrial robots, which are covered in ISO 10218
Flying and water-borne robots
Public or military force application robots
Robots as medical devices
The scope of ISO 13482:2014 is restricted mainly to human care-related dangers. Still, where suitable, it includes property or domestic animals when the personal care robot is installed and maintained correctly and used for its primary purpose or under reasonably forecasted conditions.
For more information, here is a table that comprises a list of various security and safety standards for robotics:
| | |
| --- | --- |
| Standard Number | Domain |
| ISO 9283:1998 | Manipulating industrial robots – Related test methods and performance criteria |
| IEC 61508 | Functional safety of electronic/electrical/programmable electronic safety-related systems |
| ISO 9787:2013 | Robotic devices and robots – Coordinate systems and movement nomenclatures |
| ISO 9409:2004 | Manipulating industrial robots – Mechanical interfaces |
| ISO 9946:1999 | Manipulating industrial robot – Presentation of characteristics |
| ISO 10218:2011 | Robotic devices and robots – Safety requirements for industrial robots |
| ISO 11593:1996 | Manipulating industrial robots – Automatic end effector exchange systems |
| ISO/TR 13309:1995 | Manipulating industrial robots – Helpful guide on test machinery and metrology techniques for robot performance evaluation according to ISO 9283. |
| ISO/TS 15066:2016 | Robotic devices and robots – Collaborative robots (cobots) |
| ISO 13482:2014 | Robotic devices and robots – Safety requirements for personal care robots |
| ISO 14539:2000 | Manipulating industrial robots – Object handling with grasp-kind grippers |
| ISO 19649:2017 | Mobile robots |
| ISO 18646:2016 | Robotics – Performance criteria and suitable test methods for service robots |
| ISO/TR 20218:2018 | Robotics – Safety scheme for industrial robot systems |
| ISO/TR 23482-:2020 | Robotics – Application of ISO 13482 |
| ISO 22166:2021 | Robotics – Modularity for service robots |
| IEC 62443 | Industrial communication networks – IT security for systems and networks |
Coding Standards
It is ideal for safety and mission-critical applications to follow functional safety standards such as IEC 61508 for industrial systems. These standards recommend following a safe division of programming language (such as MISRA C) based on the level of criticality (highly recommended for SIL 3 and SIL 4 applications).
MISRA C is a language subset of the C programming language (typically referred to as a "coding standard") that is maintained and developed by the Motor Industry Software Reliability Association (MISRA). It is designed to endorse the use of C language in safety-critical embedded applications.
It gives invaluable guidance to the organizations looking to safeguard themselves from the issues inherent in the deliberate or accidental misuse of the C language. There are plenty of other coding standards, such as BARR-C, SEI CERT C, etc. In addition, there are susceptibility dictionaries such as NVD and CWE.
Industry Best Practices
In addition, a degree of confidence towards the security and safety of robotics applications can be constructed by referring to the seven industry best practices as follows:
CWE's Top 25 Most Unsafe Software Weaknesses.
Top 10 Safe Coding Best Practices by SEI CERT
NIST 8151: Drastically Reducing Software Vulnerabilities
Microsoft's Security Development Life Cycle
NASA's Power of 10: Rules for Creating Safety Critical Code
IEEE's Preventing the Top 10 Software Security Design Errors
NIST Framework for Enhancing Critical Infrastructure Cybersecurity
Why Collaborative Robotics is the Answer to SMB Automation
Technology is an essential aspect of company operations. Many firms invest in automation and robotics to streamline their processes, boost profitability, and establish a safe working environment.
In particular, SMBs (small and medium-sized businesses) rely on automation to substantially increase their process-and-workforce efficiency. Still, most SMEs hesitate to invest in robotics as traditional industrial robots are costly, complex, and call for large shop floor space.
In addition, the payback period for these robots is quite prolonged, making them all the more pricey for SMBs. Cobots are inexpensive, easy to program, and designed to work together, assist, and interact with human workers, thus establishing an entry point for introducing automation in SMBs.
The market for cobots is projected to grow at 60% CAGR and surpass the market value of $1 billion by 2020. Cobots are on the verge of transforming how SMBs function. The best part about them is that they abide by robotic safety and security standards, ensuring human safety. Here is how cobots enhance human safety.
Enhanced Human Safety
Workers' safety is a top priority for SMBs wanting to embrace automation and robotics. Heavy and complex industrial robots are typically locked behind cages or fences. Their swift, heavy movements are deemed dangerous for human interaction, making them unsuited for SMBs.
Conversely, cobots are comparatively a better option for SMBs. This is because cobots are lightweight and follow the standard ISO/TS 15066 robotic safety protocols. Robot system and human interaction in the industrial workplace is now possible thanks to ISO/TS 15066, a new ISO technical description for cobot safety.
Robert Nelson Shea, who happens to be Convenor of the ISO Industrial Robot Safety Working Group (ISO/TC 299/WG 3), explains that working on the safety standards of industrial robots (ISO 10218-1 and 10218-2) led to a discussion.
If an application won't injure or hurt a human worker, why is contact not allowed between a worker and a robot? ISO 10218 specifies 4 techniques for collaborative work. The work on ISO/TS 15066 began with the idea that in case there was any incidental contact between machine and human, it would not result in an injury or pain.
These guidelines enable small and medium-sized manufacturers to make sure that humans can work safely with the deployed cobots. For example, the guidelines under ISO/TS 15066 make it mandatory for manufacturing companies to perform workspace evaluations before the installation of cobots.
Likewise, safety standards like EN 60204-1, NFPA 79, and UL 1740 give you a reliable reference to test the ecological factors like humidity, altitude, temperature, and electromagnetic compatibility (EMC) that'll affect the functionality of the robots.
Secondly, many kinds of cobots, such as speed and separation monitoring, safety-monitored-stop, power and force limiting, and hand-guiding robots, are available to suit the manufacturing and safety needs of the firm.
For example, power and force-limited cobots are equipped with sensors that know how much force humans can bear. They're programmed to instantly stop activity should you encounter an obstacle.
Likewise, when a worker approaches or operates within a defined perimeter, sensors can make the stop slow down or stop its operation. In addition, cobots are designed to fulfill injury-prone and repetitive tasks at a slower or at the same speed as human workers.
For example, they are typically used to produce digital or ultrasonic water flow meters. In this process, cobots can manage hazardous tasks and high-temperature processes like electric-circuit testing, thus transforming the workplace into a co-habitable setting for humans and technology.
Conclusion
Latest developments in automation and robotics, connected technology, and AI are giving rise to a new generation of cobots that work together with their human equivalents, thus minimizing the exhaustion of performing dangerous, monotonous, and repetitive tasks in workers.
SMBs can significantly benefit from such modern automation solutions. Thus, SMB owners are increasingly investing in robots, especially cobots, to escalate their profitability and productivity and altogether foster a safe and secure work environment.
Addressing the security and safety of workers is a crucial step to work upon for collaborative and industrial robots. However, at the same time, SMBs must know that there is no single bullet to address the robotic safety and security concerns.
Still, reference to the above-mentioned industry best practices and safety standards could boost trust and confidence towards dependable robotics systems. We need to ensure at all times to incorporate security and safety into the robotics system development and design, as it can't be a bolt-in afterward.