Product conveyance is essential in practically every manufacturing plant. Regardless of what industry it is, raw materials are carried into the plant, goods-in-process move from one operation to another, and scrap is discarded. Additional packaging and processing call for even more conveyance.
Conveyors, of which there are multiple kinds, have become an integral part of our daily lives. They're often seen in the gym, at the grocery stores, in the airports, and at the redemption centers. They are also a vital part of manufacturing, where they are used during all assembly, packaging, and distribution stages.
The modular plastic conveyor belt has significantly transformed the conveyor industry and many manufacturing processes. This comprehensive guide will explore the differences between modular and synthetic fabric belting to allow engineers to plan and find out the most appropriate conveyor for a given application.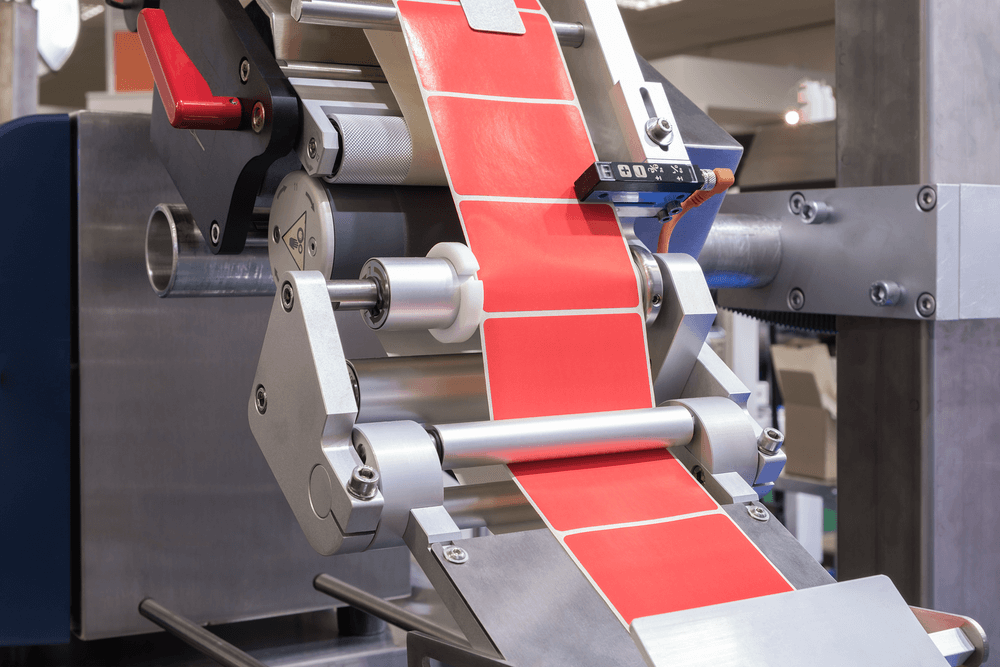 Introduction to Different Types of Conveyors
The earliest conveyors date back to the 18th century. They were crafted of wood with leather belts to transport goods and driven through a series of pulleys and hand-cranks. As new inventions came into emergence, they were adapted to conveyors.
The dawn of the 20th century gave rise to a significant development – the steel-belted conveyors. These steel-belted conveyors initially grew in use to carry bulk materials like sand and gravel. Soon, they were modified for use in the mining sector.
Henry Ford and American slaughterhouses paved the way for conveyors in contemporary manufacturing processes. World War II and its reduction of natural resources like rubber and cotton ultimately forced industrialists and inventors to seek new alternatives.
Some of those materials (including polyurethane and synthetic rubber) were piloted in a new epoch of conveyor technology.
There are several conveyor options: air transport, chains, rollers, liquid tubes, and belts. Within the most prevalent belt conveyor category, the choice of material includes wire mesh, steel, PVC, rubber, synthetic fabric, and modular plastic.
Given that there are different kinds of conveyor belts, each with its own specific applications and benefits, you have a lot to consider. Conveyors that go by the name of belt conveyors more often than not are the synthetic belt conveyors that utilize the synthetic fabric belting materials founded during World War II.
This conveyor belt can be seen mainly at the grocery-store checkout points. It is a continuous loop of fabric that constantly moves via the use of friction between a motor-driven conveyor pulley and the bottom belt surface.
On the contrary, the modular plastic conveyor belt is a more popular option for a belt conveyor system. Conveyors that use this kind of belting are known as modular belt conveyors or, as referred to by some manufacturers – modular plastic-belt conveyors. The following section looks at the modular plastic conveyor belt in detail.
Modular Plastic Belt Conveyors
Modular plastic belting is an excellent alternative to fabric conveyor belting (which we will look at later) for various industrial applications. It was pioneered by the founder of Introlox, J.M. Lapeyre, in 1970.
Modular plastic belt was initially developed to resolve the conveyance issues in the shrimp processing industry. The original product was designed to cover belt tracking, corrosion, and sanitation problems. Further technological advancements allow processors to convey goods with less maintenance and better efficiency.
Modular plastic belts are relatively easy to clean and durable, making them the ideal product for use in almost all major industries. It is positive driven, which equals low tension for more minor wear and tear on bearings and motors, positive tracking, and no slippage on drives.
Modular belt conveyors act as a middle ground between chain conveyors and belt conveyors. As the name indicates, a modular belt conveyor is a flat belt conveyor that comprises individual, long, and narrow steel or plastic modules that are usually connected together using joint rods to create a continuous belt.
Based on the style, a usual 2-feet to 50-feet belt uses 600 to 4000 modules. This modular belt is steered by chain sprockets: the root frame of the conveyor is built on standard profile supports. They are best suited for conveyor components or packed materials across production areas within factories.
This particular belt conveyor system has the availability of curved sections of belts, making the modular belt strong and possible to tolerate low and high-temperature products or workpieces with sharp edges. Large conveyor belt widths can be implemented without great pre-tensioning of the belts.
Still, as opposed to chain conveyors, this design is a technically more straightforward solution and is also less maintenance-intensive. These systems are often used as cooling lines, as the chain modules can be designed to be pervious to air. Some of the specialist applications for a modular plastic belt conveyor includes:
Warehousing distribution
Assembly lines
Packaging lines
Tray merging or routing
Drying or cooling applications (air can permeate via the belt).
Singulation systems
Dewatering applications
Design Features and Conveying Operations
A prominent selling feature of the modular plastic belt is its tracking ability. Unlike fabric belts that depend on friction for driving, modular plastic belts are based on positive drive. This indicates that a sequence of sprockets engages with the belts' underside to push it forward.
This positive engagement, which is the fitting of sprocket teeth into particular pockets on the belt's underside, ensures belt tracking. As with synthetic belts, the conveyor belt designer needs to follow the instructions of the belt's manufacturer for drive sprocket design.
Using the right number of placement and sprockets ensures the best conveyor and belt performance. Moreover, the positive drive's concept allows for a more flexible and user-friendly design.
Plastic modular belt conveyors are relatively low-tension conveyor systems compared with synthetic fabric belts (which call for adequate tension for the friction drive to operate). Lower tension enables the use of fewer pulleys. Plastic modular belts also convey more significant design freedom to allow engineers to dimension conveyors with greater latitude.
For instance, synthetic belt conveyors usually require a width-to-length ratio of 1:2 for proper tracking. Conversely, modular plastic belts allow broader conveyor designs than they are elongated while still maintaining belt tracking.
Plastic modular belts are more efficient in applications where conveyors have to travel around turnings. While you can negotiate the turnings with synthetic belts, these conveyors are highly tailored and usually cost-prohibitive.
Plastic modular belt conveyors can move straight, go around turns, straight again, incline, and decline using just one motor and one belt – one conveyor.
Modular Plastic Belt Materials
The modular plastic belts are available in various versions, with polyethylene, polypropylene, and acetal thermoplastics being the most prevalent.
Polyethylene is ideal for lower temperatures (can be used at temperatures down to -70° C) and significantly impacts flexibility and strength. It has excellent chemical resistance to alkalines and acids. However, it is unsuited for abrasive conditions.
Polypropylene has good chemical resistance to several bases, acids, alcohols, and salts. It's a relatively potent material with significant fatigue resistance (in everyday use). Still, it's not suitable for applications with a low temperature where it becomes slightly brittle. Polypropylene is available in UV-resistant and flame-retardant versions.
Acetal thermoplastics deemed significantly stronger than both polyethylene and polypropylene have a good balance of thermal, chemical, and mechanical properties. Acetals also have a lower coefficient of friction.
Pros of Modular Plastic Belts
Durability
Modular plastic belts are best known for their durability. Fabric belts can tear at times, which is not a possibility for the hard plastic segments of a modular belt. The durability of plastic over other belt materials also gives modular belts an edge over many different options regarding resistance to wear, load capacity, and resilience in severe environments.
Inexpensive
While all these benefits may be shared with fiberglass and stainless steel, plastic is a more inexpensive alternative to specialty belting.
Easy installation
Modular plastic belts require much less work and effort to set up than steel, whether installing curved, straight-running, or spiral layouts. This is especially vital given the usually very long belt lengths (up to 1.6km long for spirals). A significant reason for this is that modular plastic belts are lightweight.
Quick and easy cleaning
In applications like pharmaceuticals or food processing, where a demanding standard of sterilization or cleanliness is crucial, modular plastic conveyors are more easily sanitized and cleaned than many alternatives. They are excellent for minimizing the standing liquid and bacteria retention.
Fast repairs, little downtime
In an ideal scenario, belts never require replacing or get broken. The reality is that belts may require some repairs over time. With modular plastic belts, replacing damaged or worn-out parts is easy and quick.
You need a screwdriver at most, so the repair process reduces any production losses. If a modular belt is damaged, you can replace just the broken plastic segments and leave the bulk of the belt in place, thus minimizing downtime and repair costs.
On the contrary, if a continuous flat belt is damaged, the whole belt needs to be substituted. This is usually inconvenient and costly at times. Similarly, repairing steel belts is much more complicated. It might involve a welding set, making the process significantly more time-consuming and inevitably leading to production losses.
Less weight, less energy
A significant advantage of modular plastic belts is that they feature low tension throughout the entire system, specifically in radius applications. Besides, since they're lighter, less weight allows for smaller motors, which result in lower energy bills.
If you are retrofitting, you might choose not to replace the original drive. Still, there will be some minor energy savings.
No risk of blackening
One characteristic of steel is that it reacts to fatty items by losing carbon, which leaves black deposits on the belt and the product. This is called the blackening effect, and it can often lead to waste. Of course, plastic does not suffer from this chemical reaction.
Individual designs
Thanks to the vast range of accessories and modules and choices of materials available for modular plastic belts, each belt can be designed and assembled individually to meet specific requirements. Plastic modular belts are the best way to go by as they offer fast maintenance, long lifetimes, enhanced efficiency and reliability, easy cleaning, and lower energy consumption.
Cons of Modular Plastic Belts
High costs
Plastic modular belts and their conveyors are deemed a bit more costly than other conveyor types due to how the belts are invented. While the tiny plastic modules or blocks used to create such belts are relatively less costly, it calls for a significant amount of labor to assemble them.
It is this physical effort required to build them that escalates their cost. All belt manufacturers have manufacturers who piece together the belt bricks and join the rows via rods.
Unsuitable for certain materials
Modular belt conveyors are unsuitable for carrying powdered or loose granular materials. The belt is flat and cannot contain loose material, and the belts are a sequence of open links, so the tiny particles will fall through.
Cannot carry heavy loads for long distances
In general, modular belt conveyors are used for carrying light loads and are unsuitable for very long distances without connecting multiple conveyors together.
Belt Alternatives: Differences between Conventional and Modular Plastic Belting
With all of these different pros, cons, features, and design considerations, it can feel like an exhausting task to choose the right belt type and the correct type of conveyor for an application.
Reviewing design alternatives with a sales engineer or a belting representative from a conveyor firm is a good starting place. Both will help consider various factors that ultimately determine the best selection – or if a distinct (non-belted) conveyor style is needed.
Working with a conveyor supplier directly can and should aid design engineers in considering many types of belting and different belt firms.
Synthetic Fabric Belts vs. Modular Plastic Belts
| | |
| --- | --- |
| Synthetic Fabric Belts | Plastic Modular Belts |
| Friction Drive | Positive drive |
| Replace the whole belt if damaged | Replace sections of the belt if damaged |
| Lower Cost | Higher cost |
| Monofilament woven fabric | Interlocking plastic brick modules |
| Cleats are possible but not changeable | Cleats are possible and changeable |
| Can change belt material after installation | Locked into belt series after installation |
| Curbed conveyors and belts are custom | Curved conveyors and belts are standard |
When working with either company type, the design engineer should ultimately look for the best fit for the application. Both kinds of belting come in various finishes, styles, and materials. Still, modular plastic belts have limitations as they're designed around pitches.
This indicates that once a pitch is selected and the conveyor is created, it can only use its belts. Most belt manufacturers develop the same pitch belt but in distinct series. Due to the design's innate characteristics (such as sprocket style and design and belt thickness), a conveyor might accept only belts in that sequence. Synthetic belts aren't limited in this aspect.
There are several more options from which engineers can choose when making changes after installation. For this means, the product's lifecycle being conveyed is another essential parameter.
Other aspects of the product, such as material and temperature, might also affect the selection process. In general, synthetic fabric belts have a broader range of accepted exposure temperatures.
The belt option's choice also depends on the specific-purpose machine with which the belt might be used. These include static-sensitive zones, conveyors for x-ray machines, food manufacturing, and cleanrooms.
Both types of belts are available with top slide cleats or flights. These paddle-like attachments help convey product up inclines or offer essential spacing or pocketing on assembly lines. With synthetic belts, the cleats are usually connected to the belt ultrasonically.
These cleats are viewed as permanent. Thus, a new belt is required if the spacing needs to be altered. The cleats in the modular plastic belt are specialized modules with the clean injection and belt brick molded into one robust piece.
This enables easier changing of cleat spacing and height. If one breaks, only the associated module needs to be replaced. Both styles come in various side profiles and heights (including scoop style and straight-up).
FDA-approved belts in plastic modular and synthetic types are available for food manufacturing facilities. Recently, there's been a drastic shift in the food industry towards the use of modular plastic belts.
The leading factor in this shift is the easy sanitization of modular plastic belts. Due to the more interlocking and intricate belt design, one may assume the opposite. However, the ease and convenience in taking modular plastic belts off a conveyor or apart makes it easy to clean them and the conveyor.
With synthetic fabric belts, a belt-lifting device is required on the conveyor to help with sanitization. This device lifts the belt off to clean the conveyor underneath and the belt's underside. But this process can be burdensome and practically impossible to do with broad or long conveyors.
This is why plastic modular belting is increasingly prevalent in such applications. It has even become the norm in seafood, poultry, and meat processing. Even then, fabric belts are quite commonly used in the confectionery industry (due to product-release abilities) and pharmaceuticals (due to size of various pills and medicines processed).
Fabric belts are an ideal choice in several consumer-oriented markets like security systems in airports and courthouses, treadmills, grocery stores, and can-and bottle-redemption machines. As these conveyors are prevalent in public venues, they're what people mostly think of upon hearing the word conveyor.
Top-speed applications in logistic and mail industries still rely on synthetic fabric belts, as modular plastic belts cannot handle the required speeds. Still, modular plastic belts are paving the way into the carwash industry, which was once ruled by chain conveyors.
Conclusion
Determining the right style of belting for a given application may seem like a matter of personal liking. Still, these two belt styles that lead the industry today have different pros and cons, making them suitable for some applications and unsuited for others.
Plant and design engineers should always discuss the comparative advantages and disadvantages with a knowledgeable belting manufacturer or conveyor-firm representative and then choose sensibly.