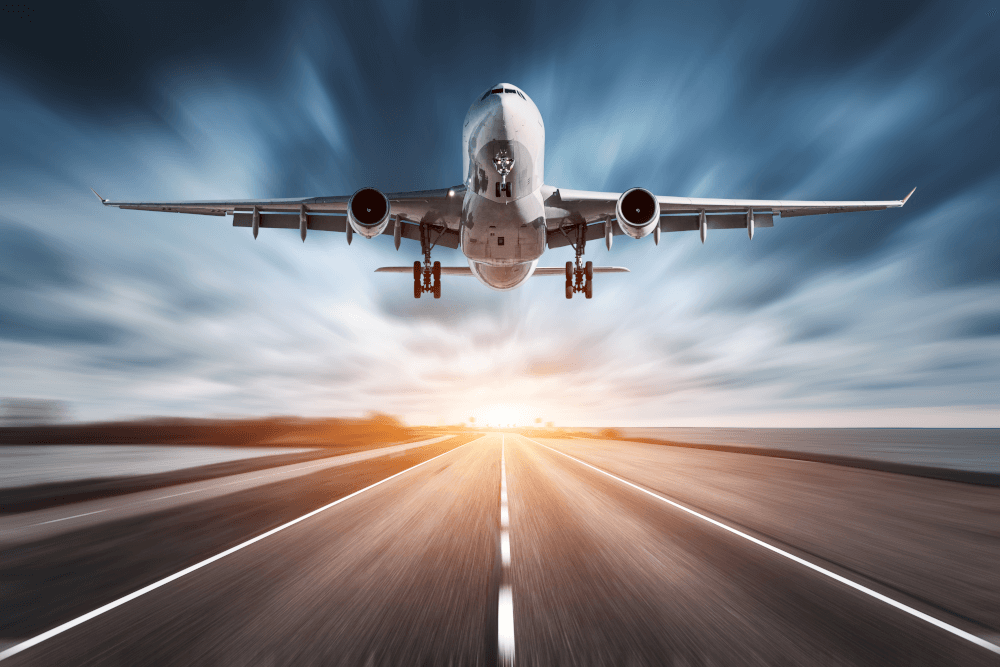 While many focus on the challenges with automation in the Aerospace industry, we focus on the opportunities.
The future of manufacturing is progressing to cyber-physical systems that embody multimodal aerospace automation, interoperability, and related digital twin optimization applications. As a company aligned towards that vision, we understand that data is a critical driver in aerospace automation. Starting with data-capturing, processing, and transferring, equipment manufacturers seek to improve their productivity and develop newer revenue generation models based upon their data. We are here to make you into an Aerospace industry leader in innovation and automation.
Helping Aerospace and Defense Industries Succeed - One Opportunity at a Time
We help commercial aerospace and defense companies reach the automation zenith in their industry. Whether your company is concerned about inventory supply, innovation, or utilizing equipment efficiently, our expertise helps OEMs deploy data capturing frameworks and strategies that narrate the operations and interrelated processes across the manufacturing unit.
Regardless of your place in the OEM supply chain, we will help your business automate all end-to-end manufacturing processes from welding, material handling, monitoring, optimizing assembly lines, drilling, inspecting, fastening parts, preventive repairing, and beyond.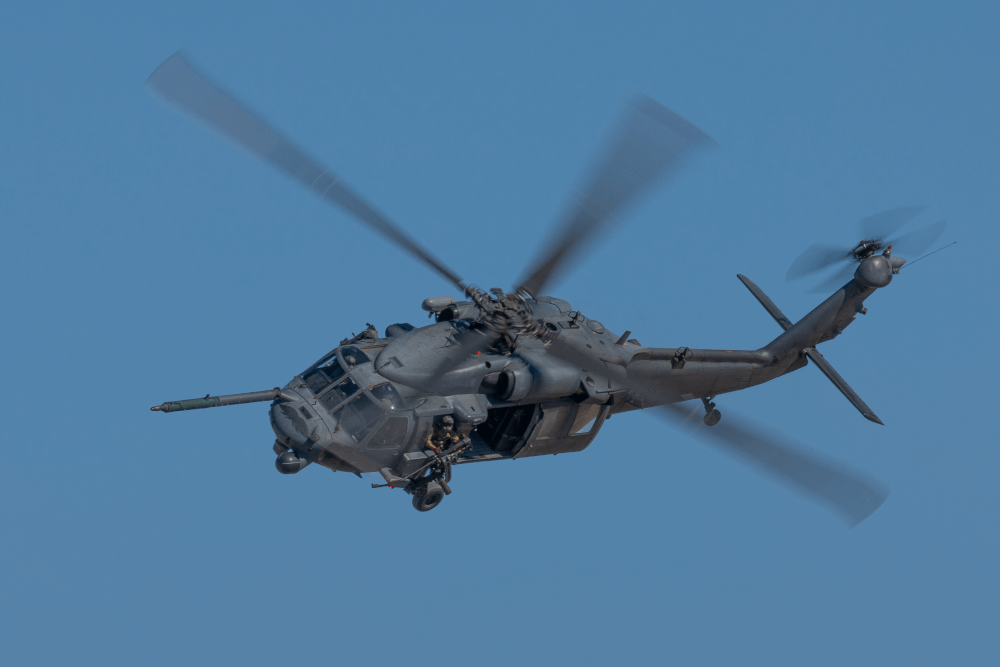 Automation Forms and Examples in Aerospace Industries
Leading OEMs, Tier 1 and Tier 2 companies are switching to fully-integrated automation deployment in the manufacturing plants to improve productivity, accuracy and prevent mounting backlog. With an integrated automation system, all processes can function under digital information processing coordination with technologies that include: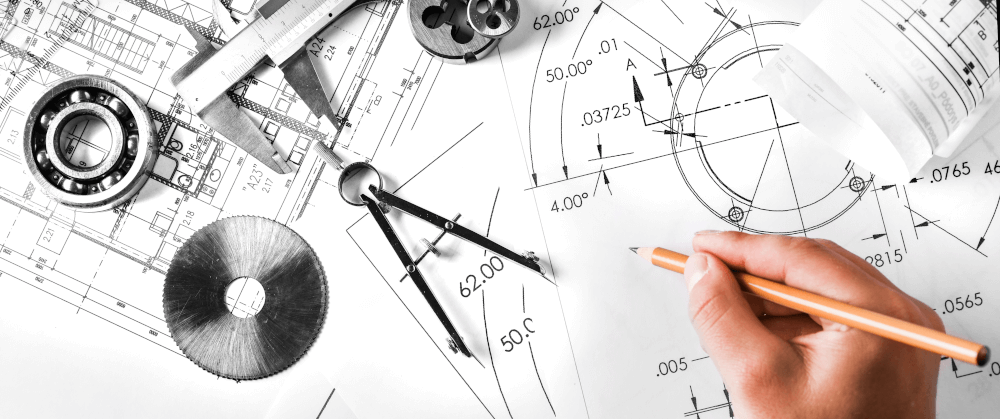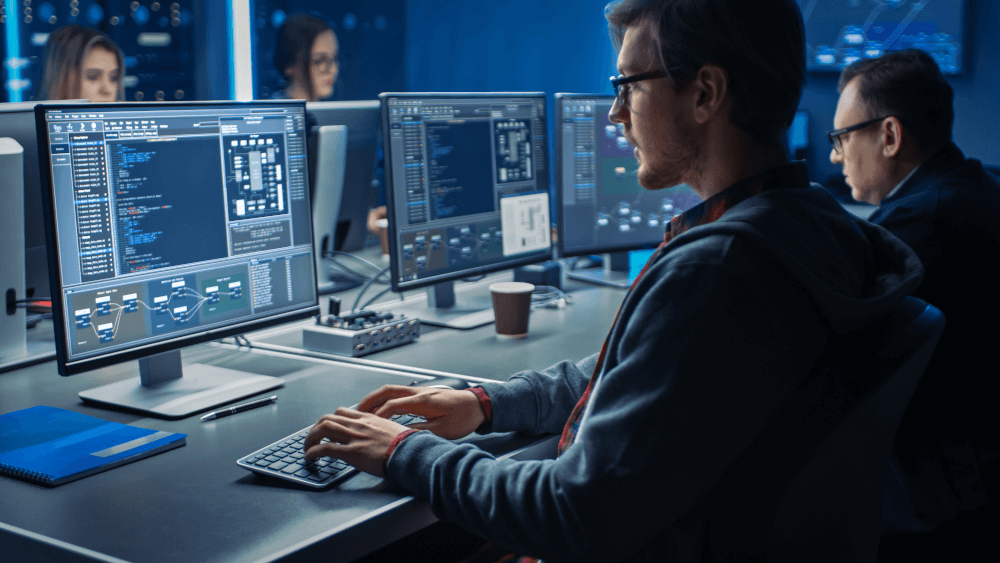 Computer-based Process Forecasting
We assist managers and strategy advisors in the decision-making process. Computer-based techniques increase the forecast utility with automated data incorporation at a large scale. More importantly, an integrated automated system proves to be an invaluable management tool for long-term, high-risk technical programs.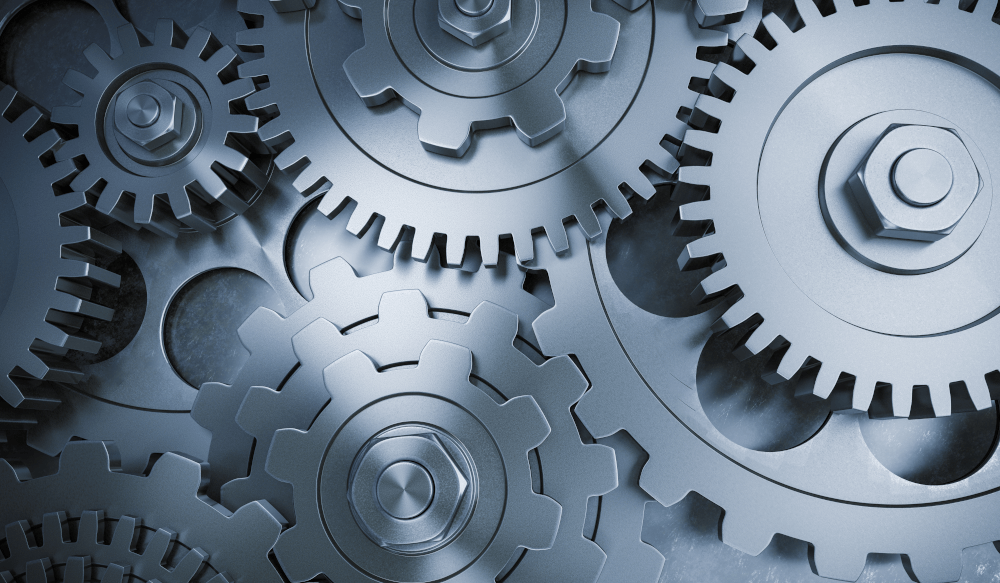 Flexible Machining Systems
Flexible Machining Systems lead to at least a 30 percent reduction in machining times across new processes compared to legacy processes. Moreover, it improves the surface finish with reduced polishing requirements, resulting in higher revenue to capital expenditure ratio and approximately three times the revenue per person over legacy machining systems.
Robotic Material Handling
In addition to improving productivity and reducing labor requirements, robotic material handling improves safety and reduces the need for maintenance and supervision of manufacturing processes. Robots minimize human interaction by reducing loading and unloading and other material-related processes, such as turning, grinding, milling, boring.
Automated Storage and Retrieval Systems
An automated storage and retrieval system reduces overall transaction time by approximately 24 percent with an approximate 10-month ROI. In addition to improving performance and financial matrices, it improves system efficiency, eliminates noise, and reduces floor space requirements.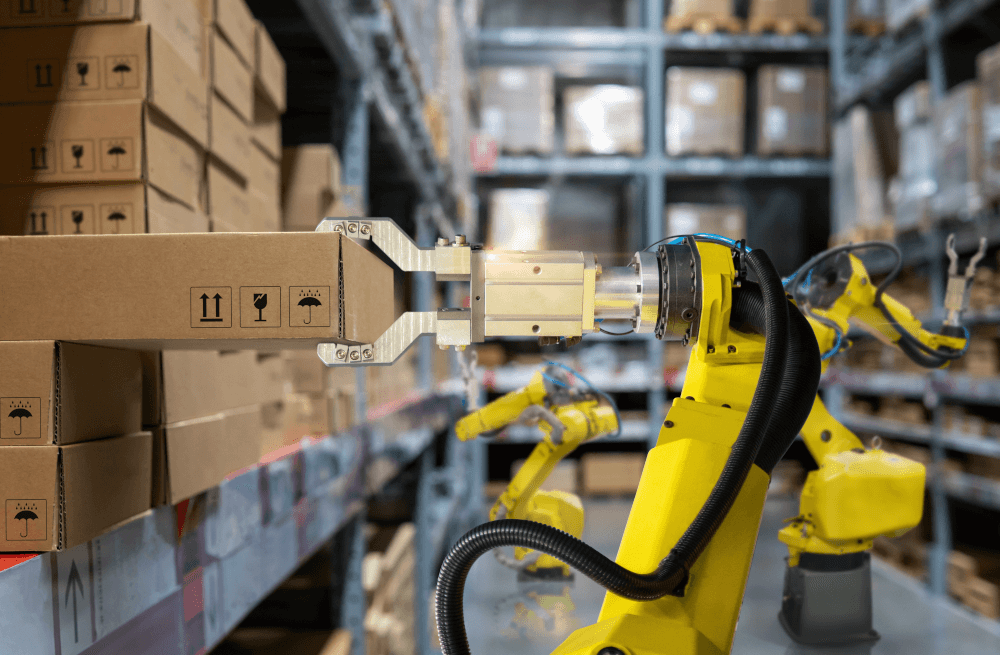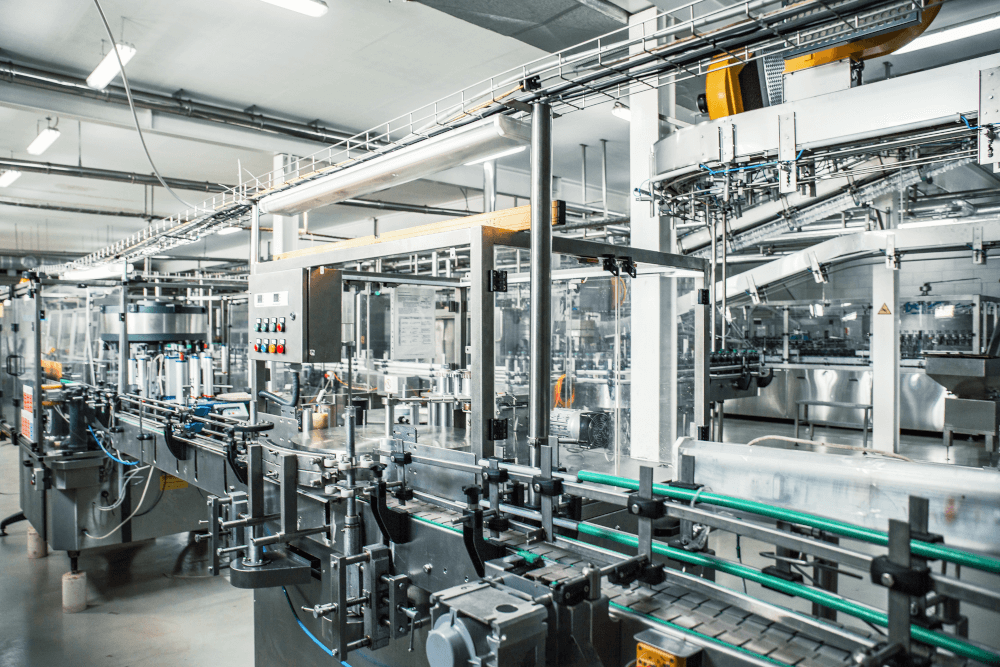 Automated Production and Scheduling
We understand the intricacy of the aerospace manufacturing system caused by higher material and information flow. Advanced, automated production and scheduling eliminates bottlenecks, improves essential process utilization, and reduces work in processes resulting in shorter time to market and meeting delivery timelines.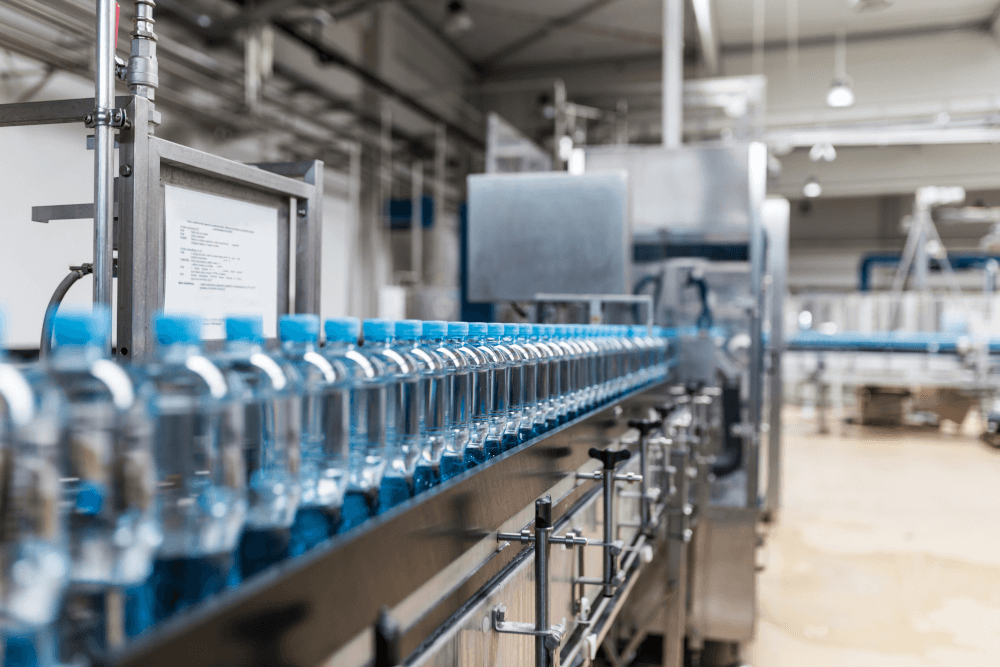 Automated Cranes and Conveyors
Your company can benefit from multi-purpose cranes suitable for lifting and maintenance task-handling, traveling cranes suited to perform specific functionalities, and process cranes that form integrated modules.
Similarly, automated conveyor systems simplify dividing and merging flows, improve responsiveness, increase precision in pallet positioning, optimize solutions for complex orientation concerns, increase load conformity, provide an efficient pallet status, elevate without space loss, and provide efficient pallet storage.
We build systems tailored to your application and requirements.
Automated Guided Vehicles (AGVs)
We help you transition beyond single-model assembly lines. AGVs are more suited for multiple models and occasionally-changing assembly lines of similar products in the aerospace industry. As AGVs create a power-driven moving surface that lifts and rotates, tooling attachments enable one AGV to handle multiple products.
With safety and efficiency as our goals, we focus on providing solutions for 24/7 operation, lift, rotation, and high payload transport that focuses on extreme client customization such as wing assembly applications, aerospace engine carriers, and other applications that clients can utilize by switching tooling attachments.
We offer the best, all while connected to a shared database with Artificial Intelligence and Machine Learning.
We Help you Decide
Our team of automation specialists helps you make decisions according to your labor conditions, manufacturing and assembly specifications, work requirements, and labor cost.
Our engineered-to-order solutions include everything that help you build aircraft with precise, repeatable, quality results that adhere to strict safety regulations, from conceptualization, design, and manufacturing to exact specifications.
Connect with us to discover how we help you streamline production, lower operational costs, create a safe work environment, automate your way to industrial success, and much more!
Reach out to learn more about how B2E Automation's solutions can help transform your business.