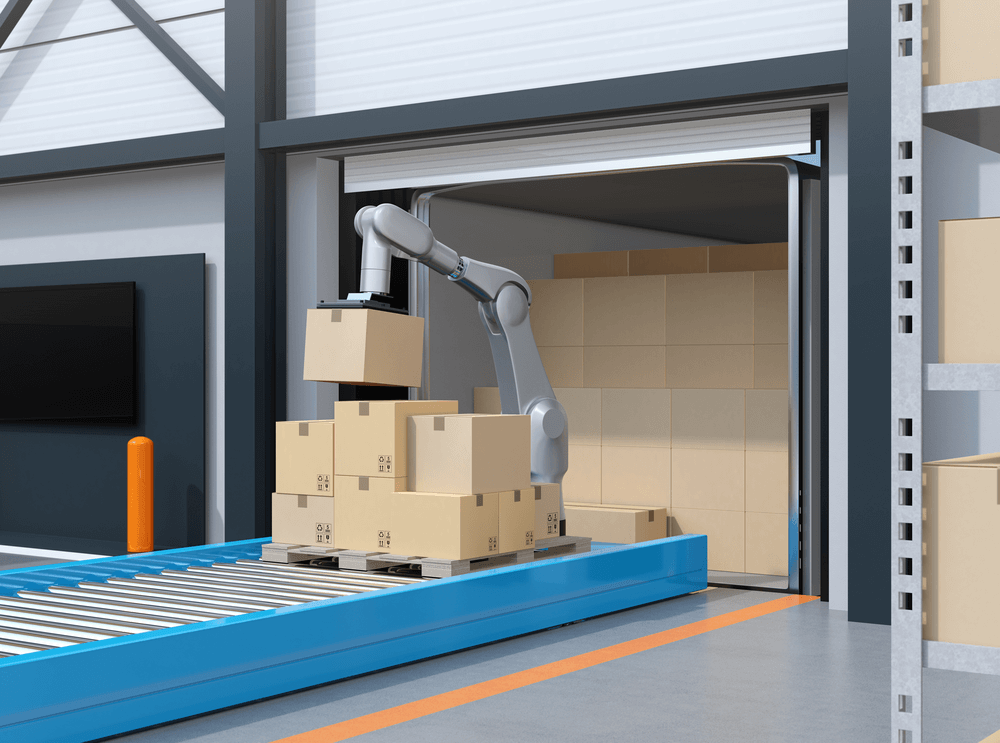 With virtually innumerable stacking patterns available, fully-automated palletizing and depalletizing robots have been widely adopted by leading industries, including the food production, agriculture, pharmaceutical, logistics, packaging, and automotive industries. The expansion in responsibilities for the palletizing robot industry has enabled sustained growth opportunities. Valued at $2.37 billion in 2020, industrial futurists predict a 4.9 percent CAGR from 2020 to 2030 for this key player in the industrial automation ecosystem.
This growth is driven by the decisions that you are making today in your own organization: your vision to improve throughput, to minimize employee access to the palletizing area, to acquire flexible solutions that fit the current space, and to improve packaging process speed. These decisions all require the automation of the palletizing process.
To finalize the right palletization solution, you need to ask the right questions about your product and processes:
To determine the robot's reach and end-effector, "What are the size, shape, and other relevant product properties that the robot will palletize?"
To finalize the payload, "What will be the product's weight?"
To improve current throughput, "What will be the palletizing robot type?"
To determine how often you need to reprogram your robot, "How modifiable are your product lines and SKUs?"
The ability to effortlessly transport materials in and out of your manufacturing unit has a profound effect on your time-to-market, labor needs, and bottom line.