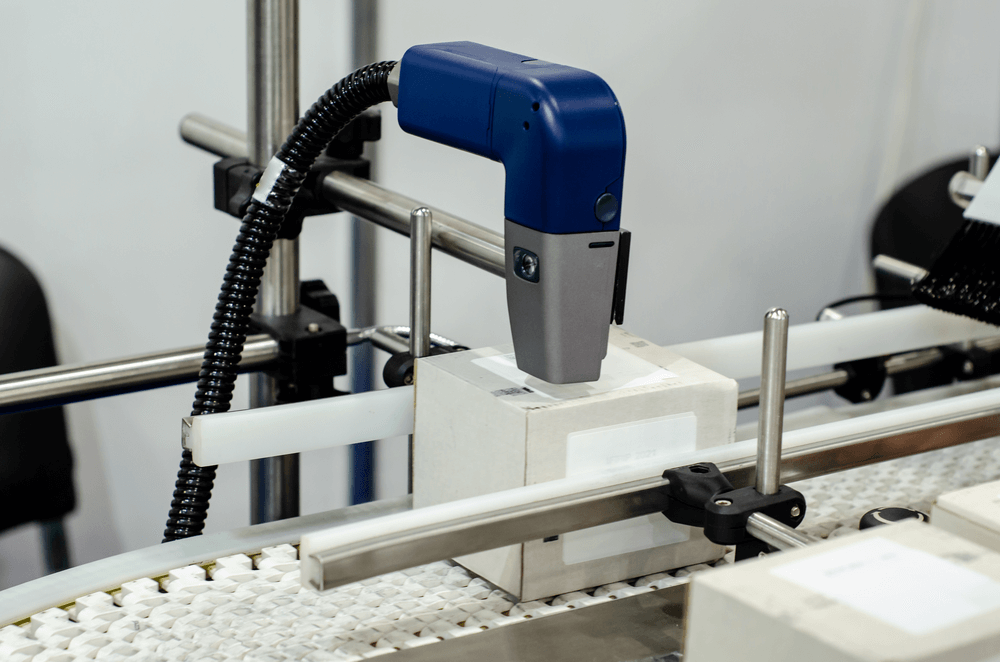 To compete with top-of-the-market versatility in the automated marking, printing, and labeling machine industry, as successful automation partners B2E Automation offers high-level solutions for your most diverse embossing, marking, printing, and labeling needs. Industrial futurists forecast a $2.38 billion robotic labeling machine market by 2027 in contrast to $1.79 billion in 2019. The growth value exhibits a 3.7 percent CAGR during this forecast period.
There are two available options for product identification, labeling and printing, and labeling is more popular. Labeling is the more expensive option, so why do industries prefer it over printing?
Printing on beige boxes reduces contrast and eventually readability. Similarly, edibles with a label are far preferable to ink, regardless of ink safety. B2E Automation's automated labeling solutions print or apply labels to all shapes irrespective of dimensions, whether they are ovals, cylinders, squares, flats, or pallets. The numerous driving factors include:
Superior labeling adhesives that eliminate solvents, increase production speed, and reduce energy consumption and uniformity throughout the process.
Improved sustainability for packaging solutions.
The shrink sleeves machine segment, which has an exponential growth factor due to its entire body design allowing more-precise graphics and color.
Integrated automated machines that increase the production rate in healthcare, pharmaceutical, food and beverage, and other related industrial applications. For example, tapping and decorating are integrated with the packing and palletizing process.